Being a Missionary Sometimes Involves Tomb Building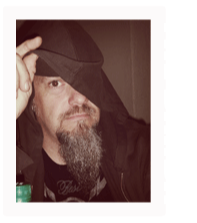 Today's guest post comes from missionary Ken "The Barba" Hagerman.
The Barba operates in his spiritual gifting—satire—by blogging about the inconsistencies between what God's calling him to be and what he is.  Sometimes satirical, sometimes serious, always entertaining. Find him at Rambling With the Barba.  He and his family are missionaries to Paraguay, where his goatee gets cheers from the kids and hisses from the monkeys.
*****
It is a Tuesday, which by all accounts is nothing particularly special. Monday is lamented by almost all, and Friday is adored by all. Wednesday is hailed as "hump day" meaning were half-way home. Thursday is "one day closer", and do I really have to cover Saturday and Sunday? This plain old common, brown-paper-bag of a Tuesday, I went to a funeral.
The wife of a friend of mine died. The lady was only 49 years old, a few short years my senior. She suffered from high blood pressure for years, and the other day it manifested in a either a stroke or an aneurism. This woman was an evangelical Paraguayan (meaning, not Catholic). She had a more traditional-style home-going than the other Paraguayan funerals we had been to.
We arrived early to the family's home, where the body waited. The home was conveniently located next-door to the church where the memorial service was to be held. Both places looked vacant so we went one house down to greet a friend and ask about the service. We noticed a few people had begun to gather at the house.
The husband of the deceased was still nowhere to be found. We greeted and waited and drank a little tereré (a local tea). After some time Saúl, who accompanied me, asked around for the whereabouts of the husband. Someone shared with us he was preparing the grave. What?!? I was totally caught off-guard.
They don't embalm here like we do, and usually burials take place the day following the death. In this case, the lady died late yesterday afternoon and was being buried today. We decided to go be with the husband there at the cemetery.
God reminded me of His grace here. I was so completely unprepared for what I saw next. This fellow is a construction foreman by trade. In Paraguay that usually means a brick mason. We rounded the corner and there he was in his work clothes with tools in hand.
He was actually laying the bricks to build the tomb for his wife's coffin to be placed in. He was cutting brick with a saw when we arrived. My heart broke and continued to break watching this man work. He is a perfectionist on a good day and today even more so. He worked diligently without stopping while wiping the tears from his eyes. He couldn't afford a break–the ceremony was on hold until he arrived to say the tomb was ready.
At one point in smoothing the concrete top he had to lean his head away to finish because his tears were making pock marks in the wet cement.
We were privileged to mix concrete and help him build the rebar top to finish this task. As soon as it was done, we went back to the house. He showered quickly and then they proceeded with the service. He asked us if we would act as pallbearers.
Again God pounded my emotions with His grace. After the service, in the rush of people getting in buses, backs of trucks, motorcycles and bicycles to go to the grave, one of the pallbearers was lost. My friend–always a servant–grabbed a handle on the side of the coffin and helped us carry his wife to the car. When we arrived, he helped carry her to the grave site.
After a few words there, he sealed the tomb with brick and that was that–for us. This tomb was finished to perfection inside but there was not sufficient time to finish the outside.
A lot of people hire this work out. A day or two later workmen would come out to put the stucco layer on and paint it. My friend didn't have the money for such extravagance. Since he built it himself, he would be back to finish it out by himself.
Surviving this woman are her husband and two children, a boy of 11 and a girl of 18 years. I am so blessed today to have experienced this second-hand and not first-hand. So many times we thank God for getting us through the tough times. We seldom stop to think about the times He has saved us from needing to get through. His grace is sufficient for me.