10 Personalized Funerals
 One.
Over 100 cyclists show up for a cyclists' funeral.

Two.
An Ohio man's family is fulfilling his dying wish — to be buried astride his beloved Harley-Davidson motorcycle encased in a see-through casket.

But it hasn't been easy. The project required an extra-large cemetery plot to accommodate a Plexiglas casket for Billy Standley and his hulking custom-painted 1967 Electra Glide cruiser. Five embalmers worked to prepare his body with a metal back brace and straps to ensure he'll never lose his seat.  Via ABCNews (article no longer online)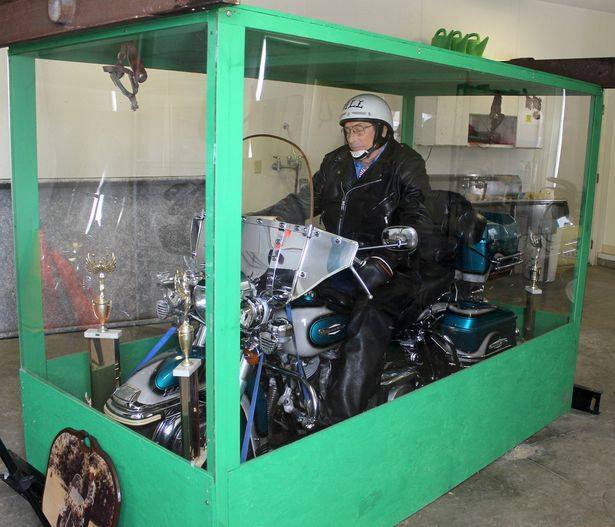 Three.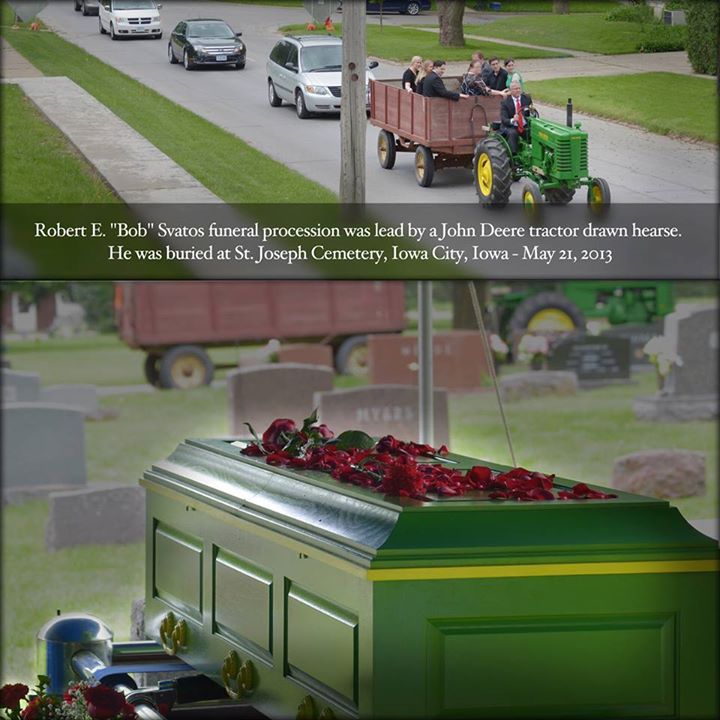 Four:  
Members of Heroes4Higher serve as pallbearers for the funeral of 4-year-old Gabe Lyall who they visited during his battle with cancer.

Gabe Lyall was diagnosed with hepatoblastoma, a rare liver cancer found in children, on March 24, 2012, his mother Erina Lyall said. 

After four rounds of chemotherapy including a clinical trial in Morgantown, the cancer metastasized, giving Gabe just months to live, but never breaking his spirit.
Erina said that each day Gabe woke up, he requested to be addressed as a particular superhero for the day.
"Gabe felt safe among the superheroes of Heroes4Higher. When they came to visit him, he didn't feel like a sick child. He felt like he was saving the world along with them. He saved a lot of people."
Via http://www.wchstv.com/newsroom/eyewitness/131115_20806.shtml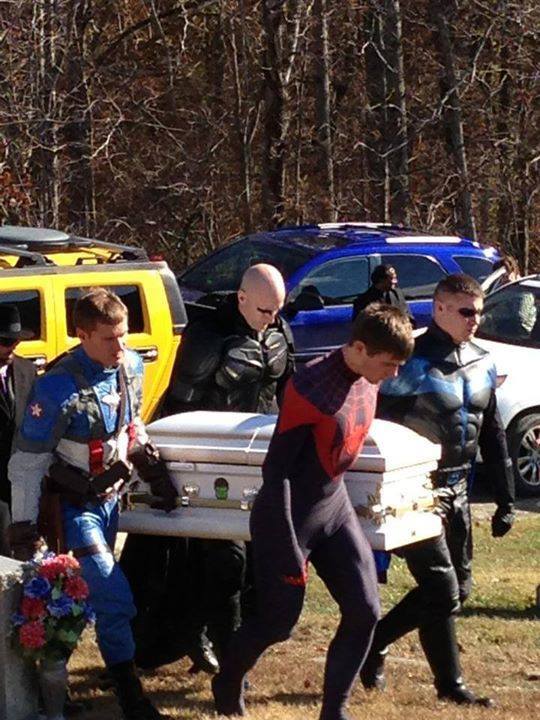 Five:
A 26,000 piece custom-designed Lego casket that was made for young Dylan Frick's funeral.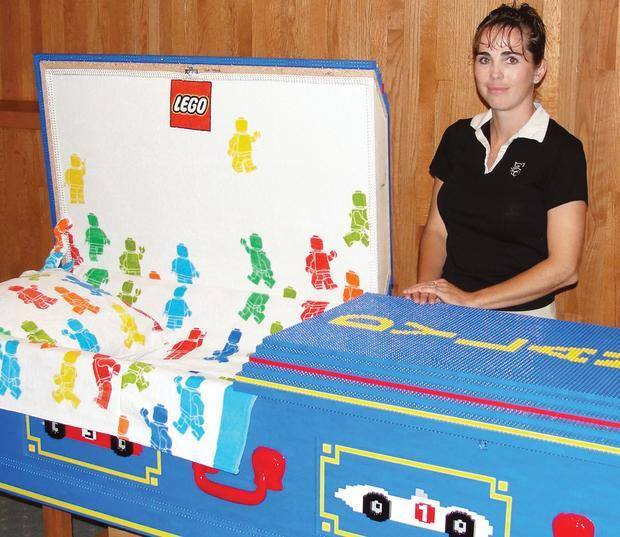 Six:
Four-year-old Jack Robinson of England passed away on April from an inoperable brain tumor received his final request earlier this month: a Star Wars-themed funeral.
Seven:

Eight:
Nine:
Ten:
A fisherman's funeral.