What funeral photography is about: 5 steps
Today's guest post is written by Australian funeral photographer John Slaytor:
When I tell people I'm a funeral photographer they can be slightly taken aback. They remove "funeral" from the occupation and replace it with "wedding".
They think, "How can you be a photographer at a funeral? How can you ask people to smile?"
Well, that's not quite the point. And here are 5 (there are heaps more) points I'd like to share about being a funeral photographer. It might not be what you first imagine!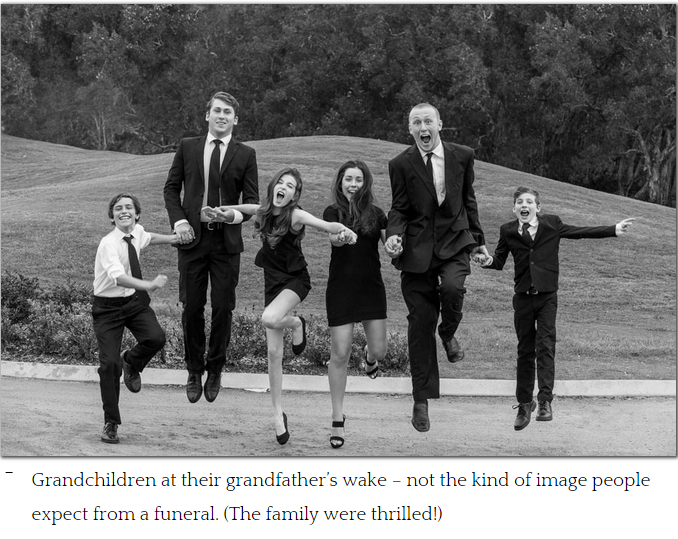 ONE. A funeral photographer isn't a wedding photographer!
When a wedding photographer turns up at a wedding everyone knows what to expect and how to behave. When I turn up at funerals people don't know what to expect. They're not in a familiar situation and didn't expect a photographer to be present. There's no protocol with a funeral photographer so once they've seen you they tend to ignore you. You thus become invisible and it's at that point that you can take really good photos.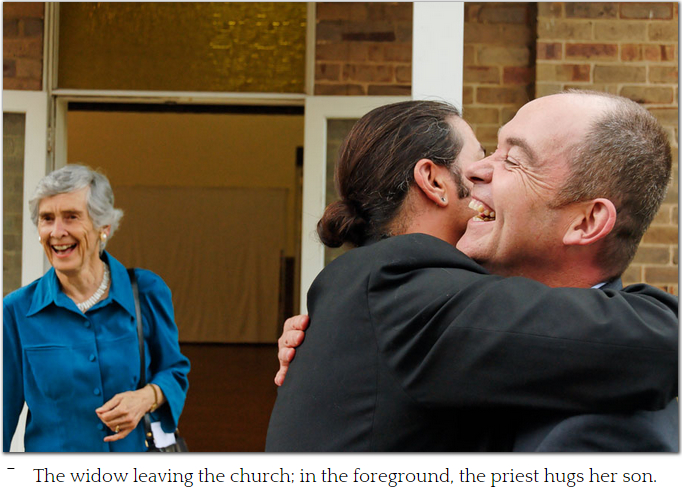 TWO: Discretion is key to funeral photography
As you move around discretely, you can capture love, tenderness and genuine emotion. No one is performing for the camera. You also do have images of people smiling and laughing, it's not all blubbering and red eyes from weeping, as people so frequently imagine.
THREE:  As a funeral photographer you get to capture tenderness
At funerals people are at their most human and it's this that I love capturing.
I'm interested in people's humanity. Capturing tenderness. It's the emotion that people give to each other that is the most moving.
FOUR: As a funeral photographer you're enabling people to grieve
You perform a service. You're recording a gathering of people who've loved the deceased and it's that love that you're capturing. You're giving them something that they can remember and look at and see a family/friends united. So you are preserving the memory of a person.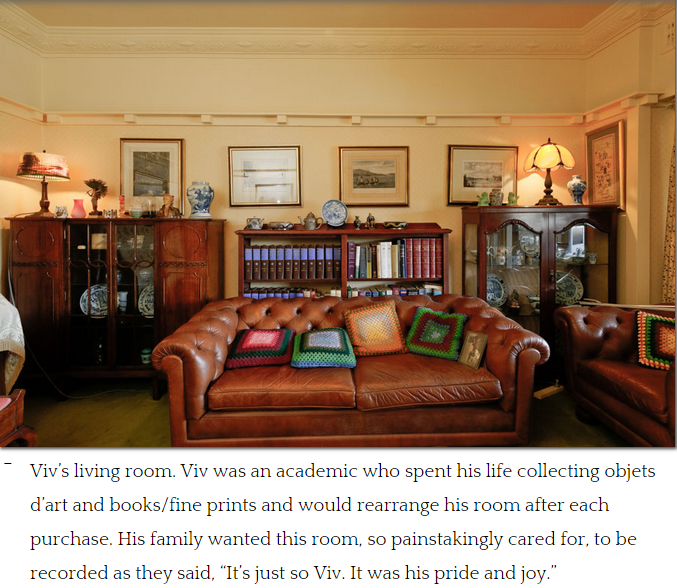 FIVE: As a funeral photographer you're giving something tangible to preserve memories
In the west we've dispensed with death. The reminders of death (gravestones) are diminishing. Photos are one of the few ways left of preserving that memory by something tangible.
*****
ABOUT THE AUTHOR: John Slaytor has photographed funerals since 2007.
A professional photographer, John Slaytor's photography has been purchased by Australia's major institutions including the National Portrait Gallery, the National Library of Australia and the State Library of NSW.
An acclaimed photographer, John Slaytor has been in Australia's  most prestigious photography competitions including the National Photographic Portrait Prize, the Olive Cotton Prize and the Moran Photographic Prize.