Deceased's family uses his obituary to warn against heroin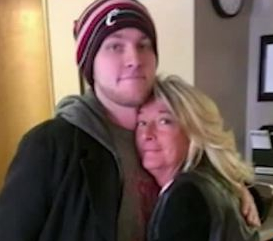 "His brother, Andrew, and sister, Allie, wrote his obituary," said Alex's mother, Penny Hesse. "And they felt it necessary to let other people know this drug kills."
Alex Michael, age 26, of Harrison. Passed away on January 29, 2015. He was born on December 1, 1988 in Cincinnati, Ohio to Ricky "Rick" and Penny (nee Gaskins) Hesse. He had one brother: Andrew and two sisters: Allie and Angela.

Growing up he was just like any other young man. He was active in sports, playing football and baseball as a child, and playing on the high school golf team. He loved music and could pick up any instrument and learn how to play it. He especially loved the guitar and piano and often composed songs for those instruments. He had an array of talents that many could envy. However, in the naivity of his youth, he made some mistakes that ended up costing him his life. All of the wonderful blessings that he had: talent, friendships, positive outlook on life, and, most importantly, family were sidelined by a wrong decision to do drugs.

In life, one little decision can make a huge impact on not just you but also those that love and care for you. Alex had a loving and supporting family and had everything a young man could want. But drugs took ahold of his life, changed him, and destroyed so much of the hope and promise in his future. You may ask why we are sharing this personal part of Alex's life. Hopefully by making more people aware of Alex's struggle, we can shed some light on this devastating issue and work to fix a very big problem in our community. This was a wonderful life, full of hope and promise, ended far too short. If his story can help one person not make the same mistakes that Alex did, save one family from losing a loved one far too young, then sharing this tragedy will be worth it and help to add meaning to a life cut far too short. While we are sad to see him go, we are relieved that his struggle is over and now he is at peace. The family thanks all of their close friends and family that have stood by their side in support over the many years of Alex's addiction. Without each of you this family wouldn't be as strong as they are today.