What does is say about us? On the Live Murder of Reporter Alison Parker and Photographer Adam Ward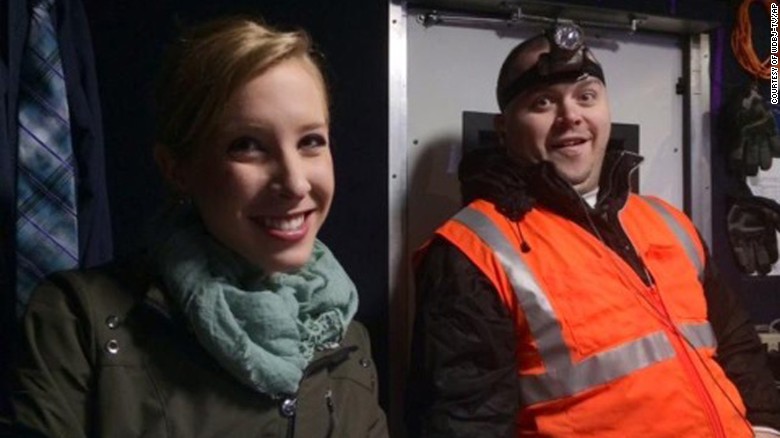 I admit it. I watched the video. Both videos. I watched the live feed that was broadcast on TV. And I watched the murderers' video that he would later upload after he murdered Alison Parker and Adam Ward.
Both videos were horrific. Both were extremely sad.
After watching them, I found myself asking "why?". "Why did I watch the videos of Alison and Adam's murder?" It says something about me. It says something about us that the video would find its way onto nearly every major news feed and that millions of people were compelled to watch a tragic murder unfold.
But, I'm not entirely sure what it says about us.
We're all intrigued by death, especially the tragic kind. We want to see what a real life shooting looks like. Does it REALLY look like the stuff we see in the movies, with Dexter-like blood spatter flying everywhere and the victims shouting in agony? Do the murderers engage in an angry soliloquy before taking the lives of their victims?
There's a healthy tension between the sacred and spectacle of death.   Death is sacred because it's a very personal chapter in a person's (and family's) narrative; but it's a spectacle because many of us have the desire to funeralize in a public forum. Most deaths tend towards a sacred, private sphere, while some deaths – like the death of Michael Jackson, Whitney Huston, Heath Ledger, Kurt Cobain, Robin Williams, etc., etc., etc. – have such a sweeping public dimension that families and friends are left grasping for privacy amidst the spectacle.
This sacredness of death is the reason so many of us hate the Westboro picketers, who picket the funerals of fallen soldiers, and any other funeral that can grab them some limelight. We dislike what they're doing because it transgresses one of the most sacred aspects of both our love and our humanity: the grief that comes from the loss of personal love.
Today, broadcast before the world, we witnessed the deaths of Alison Parker and Adam Ward. That is, after all, what the murderer wanted. He wanted his anger and his hatred to steal away the privacy of two individuals, robbing them of a sacred death and instead making their deaths entirely into a spectacle.
He did it.
I bought into it.
We bought into it.
We now know Alison Parker and Adam Ward as the people who were murdered on live TV.
What does it say about me? What does it say about us?
Perhaps it says that "death as spectacle" has become normalized. Perhaps it says that we've been robbed of the sacredness of death. Perhaps the death voyeurism that we're constantly feed by the media, by video games and movies has caused us to move death out of the realm of the sacred and into spectacle. Perhaps we're more used to death as spectacle than death as sacred.