Posts tagged
Fail Blog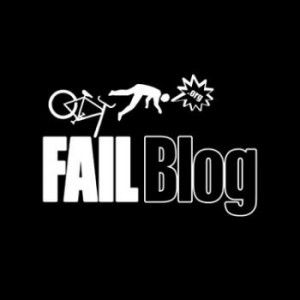 I read FAIL Blog every day.  It makes me laugh. And it makes me feel good because I'm the type of person who tries different things and will often fail.  I guess knowing other people fail helps me feel better about my short comings and, at times, helps me learn vicariously through their stupidity.
The post below is from the failbook section of the FAIL blog.
I've always wondered what people should do with the facebook account of a deceased person.  I have some good, respectful ideas for facebook accounts of the deceased and apparently, Dan thought he had some good ideas too, but as you'll see, he failed miserably in the good taste department.
In fact, this post is a good reminder of what NOT to do when attempting to lighten the darkness of death with levity. Humor can be a good, healthy dose of medication for grief during death, but it's got to be done with a strong sense of civility.
Plenty of my jokes have gone south, but I don't think I've ever done anything that poor.  Have you?