Suicide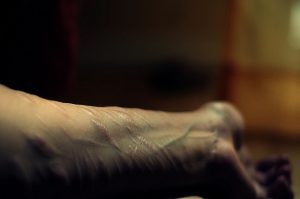 If you're suicidal, here is some perspective from a funeral director: 
In the nearly 15 years I've been working in the funeral business, I've seen around 60 plus suicide victims.  I've seen the hangings.  I've seen the intentional ODs.  The suicide cocktails.  I've seen the carbon monoxide deal.  I've seen the shotgun to the head (and, seriously, guys, don't do it this way … no funeral director wants to show a shotgun face to your mother).  There have been some creative ones as well, like slamming the car into tractor trailers (another bad idea), or listening to Nickelback for 48 hours on end (I kid).
Somewhat unlike police, coroners, or anyone else involved in the forensic side of death by suicide, funeral directors usually hear the personal story behind the suicide.  Many times the family is still piecing together the puzzle of "why", but they involve us in the puzzle.  They tell us about the deceased's life, what was going on, the hardships, the possible reasons.  We're in a unique position in that we not only see the physical result of the suicide, but we also hear the personal side as well.
The majority of suicides (I'd estimate 70% of the ones I've seen) are some type of "break-up suicide" (this can involve a romantic breakup that's either your fault or your partner's fault; a break-up having to do with a job [the firing kind]; or a sudden break-up of your identity).
Approximately 20% are from the exhaustive battle with mental illness.
The remaining 10% are those who are suffering from a physical illness and don't want to continue with their pain (that 10 % is a demographic that I've addressed before … suffice it to say, if you're terminal and you don't want to prolong the inevitable, you should have the legal right to do so).
BREAK-UP SUICIDES
Most (certainly not all) break-up suicides are men … usually young men.
Let me speak to the men for a minute before I move on.  Men struggle to cry at funerals.  I've seen men get angry, but cry?  Sometimes.  And if they do, they try to hide it like something's wrong with it.   We've been taught that it's not masculine to express our feelings unless those feelings are anger (and then it's somehow okay).  When we feel grief, or rejection, or worthlessness, depression, or real guilt we have absolutely little idea how to deal with it.  I'm sorry that we live in a culture of toxic masculinity.  But we do.  And these emotions — as strong as they are now, and as impossible as they are right now — are apart of you as a human being, and they're okay.  Because as a human being, you're capable of crying, of feeling worthless, of rejection, depression, and asking forgiveness, and coming out on the other side with your identity intact.  If you're feeling these things, you're not "less of a man."  Because even though you may feel emasculated, your identity is NOT based on your penis, it's based on your humanity.
Okay, let's switch back to chatting with everyone thinking about "break-up suicide" (because this is a human problem, not just a man problem):
These are usually the messy ones.  The one's funeral directors hate from a technical basis.  The shot-gun to the head kind.  Often while drunk.  Because for most of the "break-up suicides" your mind is feeling utterly overwhelmed and the emotions are so strong, so difficult that you don't always think. You feel trapped. You feel like there's no moving forward.  No tomorrow.  Because you feel like that one thing your identity was tied to … that thing that meant so much to you has either cheated on you, rejected you, or shit on you or vice versa.
I want to remind you of this: your life doesn't exist in the vacuum of your relationship with your partner, or your work, or your perceived identity.  There are options and there are other people who love you!!!
Even if you don't see their love or feel it at this moment.  YOU ARE LOVED.  AND, if you really don't think anyone loves you, I do.  So there.  But, you can't come and live at my house unless you provide ample supplies of pizza and tacos.
You know all this.  You know people love you.  It's probably the only thing that's keeping you alive.  It might be the reason you've stumbled upon this article about suicide written by a funeral director.
I'm not trying to add guilt, but let me recount my experience with those that are left behind:
I've held back a mother's hair as she wept over the body of her son.  I've grabbed a mother under her arms to keep her from falling.  I've seen the blank stares of utter disbelief from children.  I've watched a spouse crumble to his knees.
I've heard the cries:
"Why couldn't I heal my baby's heart?"
"Didn't he know how much I loved him?"
"Why didn't he just talk to me?"
"I'm so sorry … I didn't know I hurt you this much!"
"I forgive you … it wasn't this bad … it was never this bad!"
"Can I still call myself a 'mother'?"
"If only it could be me instead."
"What happened to daddy?"
"Get up, mommy.  Get up."
You get it.  It hurts your parents, it hurts your kids, it hurts your partner.  It even hurts your animals (do you have a plan for where your animal will go once it loses you?).
There's a saying that goes something like this: "Suicide doesn't end the pain, it just passes it on to someone else."  The saying isn't entirely true (it's unfair in some respects), but it certainly can be true.
Here's what I'd say to you: IF YOU'VE JUST GONE THROUGH AN INTENSE BREAK-UP OF ANY KIND, AND YOU'RE THINKING ABOUT SUICIDE … TALK TO SOMEONE!!!  Out of all the cries I've heard over "break-up suicides", that's the one I've heard the most:  WHY DIDN'T HE/SHE JUST TALK TO ME?  Talk to someone.  They might be busy.  Hell, they might be sleeping.  But they'd rather talk to you now than weep over your body at my funeral home.
DEATH BY MENTAL ILLNESS
The second largest "suicide group" that I've dealt with at the funeral home are those who have experienced death by mental illness.  I'm not a clinical psychologist, a clinical social worker, or a licensed professional counselor.  I'm going to share my experiences with the families of those who have died from mental illness.
I have seen a couple of families who knew that their loved one's mental illness was almost a terminal illness.  They cast no shame towards their loved one.  There was no condemnation.  In fact, some of these families talk about how brave their loved one was.  How she fought her mental illness for year and years and overcame so many obstacles.  How she fought for them, for love.  The suicide wasn't a failure.  She just recognized that enough is enough.  And there was a degree of peace, knowing the fight was over.
You're not giving up, you've probably just had enough.
You're not stupid.
You've tried, and tried, and tried … more than is humanly possible.  You have done your absolute best.  You've fought as hard as you could for your loved ones.
You're not selfish for wanting to end your pain.
You're not a failure.  You don't call a kangaroo a failure if it can't jump to the moon.  If your pain is unstoppable, you're not a failure for feeling it or responding to it.
Nobody grows up and has hopes and dreams of ending their life.  We all want to live.  We all want something wonderful in life: love, trust, friendship, commitment, dreams, hopes, pizza, tacos.
This isn't something you want.  It's the lesser of two evils.  Stopping your pain is better than letting it continue.
From the experiences I've had, there are two things that I think about you: you're incredibly brave and incredibly selfless.
Can I offer some hope without shame?   I've noticed something else about death by mental illness (which is a phrase I like better than the word "suicide"), most of these deaths tend to be in their mid-thirties to mid-fifties.  Here's my thought from that observation: there are some people who have made it through.  Not because they were stronger, or more selfless.  Not because "it got easier".  And maybe not because their lives got better (but I hope their lives did get better).  Maybe they made it through that 20 plus years of mental illness hell because they found better companions for their journey.  I don't know.  Really, I don't.  All I know is that I have no recollection of someone who died from mental illness in their sixties, seventies or eighties.  And I'm hoping that the explanation for my observation is because it gets somewhat better.
HERE'S THE MAIN THING: No matter what your choice, do yourself a favor and find someone, anyone who listens and can hear you.  You deserve to be heard.  Your story needs to be told.  Whether it's a shrink or a random friend from decades ago that's just a damn good listener.  Tell your story before you go.  Because I've heard those stories from your family and friends who shared about your fight.  I need your story.  You are the beauty of humanity.
*****
If you like my writing, consider buying my 2017 Nautilus Book Award Gold Winner, Confession of a Funeral Director (click the image to go to the Amazon page):