When Your Obituary is Part of Your Suicide Note
Brent Taylor from Ontario brought this obituary from the Winnipeg Free Press to my attention: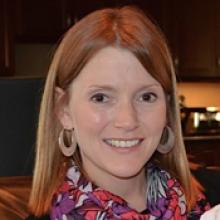 LISA STARK
LISA STARK April 21, 1970 – September 12, 2014 Peacefully and on my own terms, I left this world on September 12, 2014. I am survived by my parents, Robert and Elaine Stark, my sister, Shawna Downey (Darin), and my sweet niece and nephew, Jordan and Joey. Since adolescence I have struggled with mental illness; it has caused pain and suffering not only to myself, but to my family and friends. We can finally rest. A celebration of my life will be held on Friday, September 26, 2014 at 7:00 p.m. at The Winnipeg Squash Club located at 275 Stradbrook Ave. In lieu of flowers, donations can be made to Klinic Community Health Centre (www.klinic.mb.ca). "I do not fear death. I had been dead for billions and billions of years before I was born, and had not suffered the slightest inconvenience from it." Mark Twain.
LISA STARK April 21, 1970 – September 13, 2014 It is with sadness that we announce the passing of Lisa on Saturday, September 13, 2014. A celebration of Lisa's life is being planned and a longer notice will follow. Family and friends may sign a Book of Condolence at www.glenlawn.ca. Glen Lawn Funeral Home.