21 Spectacular Examples of What Mortuary Students Do in Mortuary School
Most of us who attend mortuary school were required to take a class called "Restorative Art".  The Restorative Art and Science textbook states, "Restorative art is defined as the care of the deceased to recreate natural form and color.  In our attempt as funeral service practitioners to restore the deceased human remains to its most natural appearance, we predicate our efforts on the scientific understanding of the human facial and cranial form."
The culmination of our "scientific understanding of the human facial and cranial form" is the "wax head."  We are given a plastic skull (see below) and a bunch of wax (or clay).  Our job is to make the wax head look like an actual face.  Some of us aren't too good at it (mine was a poor resemblance of my wife), and others are spectacular. 
On my Confessions of a Funeral Director Facebook page, I asked those who have completed a "Wax Head" to show their work.  Out of the nearly 100 who responded, I took the ones that garnered the most likes (although the Worf and Spock ones were my personal favorites, so I added them too).
One.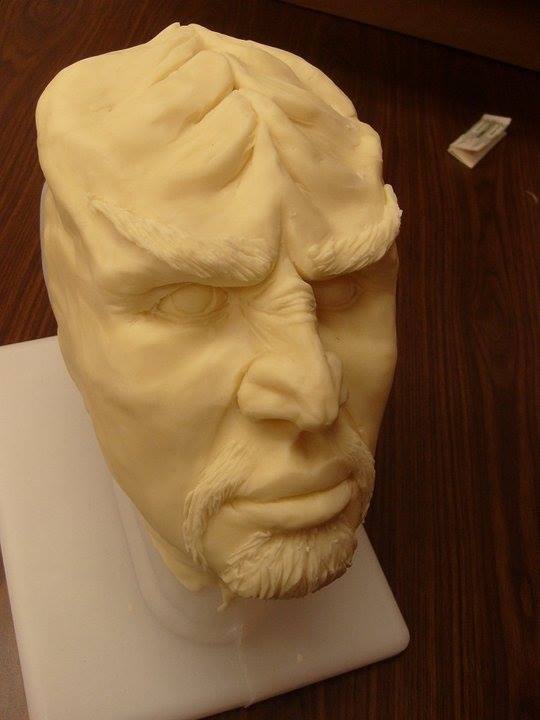 By Morticia Addams
Two.
Three.
Four.
Five.
Six.
Seven.
Eight.
Nine.

Ten.
Eleven.
Twelve.
Thirteen.
Fourteen.
Fifteen.
Sixteen.
Seventeen.
Eighteen.
Nineteen.
Twenty.
Twenty One.
If you're interested in the life of a funeral director, you might be interested in my book!