Supreme Court in Utah Allows Woman to Marry Her Dead Boyfriend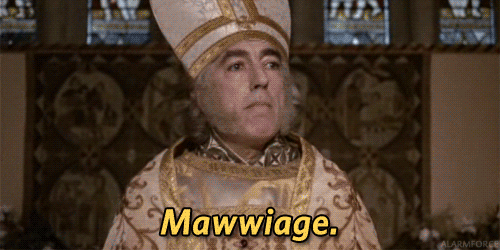 This out of SALT LAKE CITY via the Standard:
The Utah Supreme Court has ruled that a Farr West woman can posthumously be married to her late husband.

The ruling, released Tuesday, sides with Janetta Gardiner, who filed for marriage to her romantic partner Kenneth Vanderwerff, who died in April 2010.

Vanderwerff, who was 78 when he died, was in a relationship with Gardiner since 2007. A few months after he died, Gardiner filed a petition for a posthumous marriage between the two, making her the administrator of his estate.

Relatives of Vanderwerff filed a formal intervention of Gardiner's petition, which the 2nd District Court of Ogden granted, dismissing the marriage petition. Gardiner appealed to the Supreme Court, which reinstated the marriage.
Okay.  This story is a little weird.  But, the situation behind this "marriage" isn't weird at all … in fact, it's very common.    
The reason Janetta Gardiner wanted a legal marriage to her deceased partner Kenneth Vanderwerff had to do with Kenneth's monetary and property assets.
Apparently, when Kenneth died, Kenneth's extended family wanted to administer Kenneth's estate, leaving Janetta without any of Kenneth's assets.  Janetta argued that otherwise and was eventually granted her marriage to Kenneth, thus enabling her to administer Kenneth's estate … presumably to herself.
Some people in Janetta and Kenneth's situation assume that they have a "common-law marriage".  But, it's important to remember that common-law marriage is only recognized in these states.
Alabama.
Colorado.
District of Columbia.
Georgia (if created before 1/1/97)
Idaho (if created before 1/1/96)
Iowa.
Kansas.
Montana.
AND common-law marriage isn't the equivalent of a domestic partnership.
Most (all?) of Janetta's problems could have been resolved if KENNETH HAD A WILL.
A will is the best way to resolve some problems that can arise in blended families.  If you're not married to your partner; or you are married and your family is blended; or you're married and you family ISN'T blended; or you're not married and have no plans to ever be married … prepare a will.  For serious.  It's important.  Don't delay.