20 Things Funeral Directors Say
This post is collected from the Confessions of a Funeral Director Facebook community: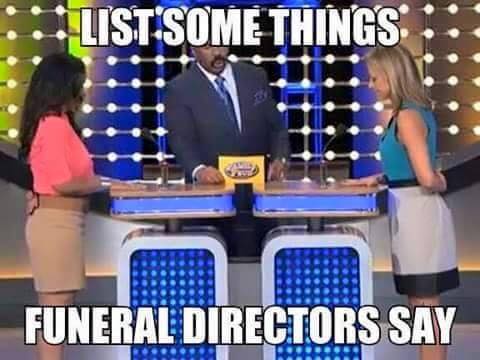 One. Two. Three. Four. Five. Six. Seven. Eight. Nine.Ten
Eleven. Twelve. Thirteen. Fourteen Fifteen. Sixteen. Seventeen. Eighteen. Nineteen. Twenty.
If you're interested in the life of a funeral director, here's my story, told with humor, spirituality, and transparency.