10 Ways Working in Death Care Affects Me as a Parent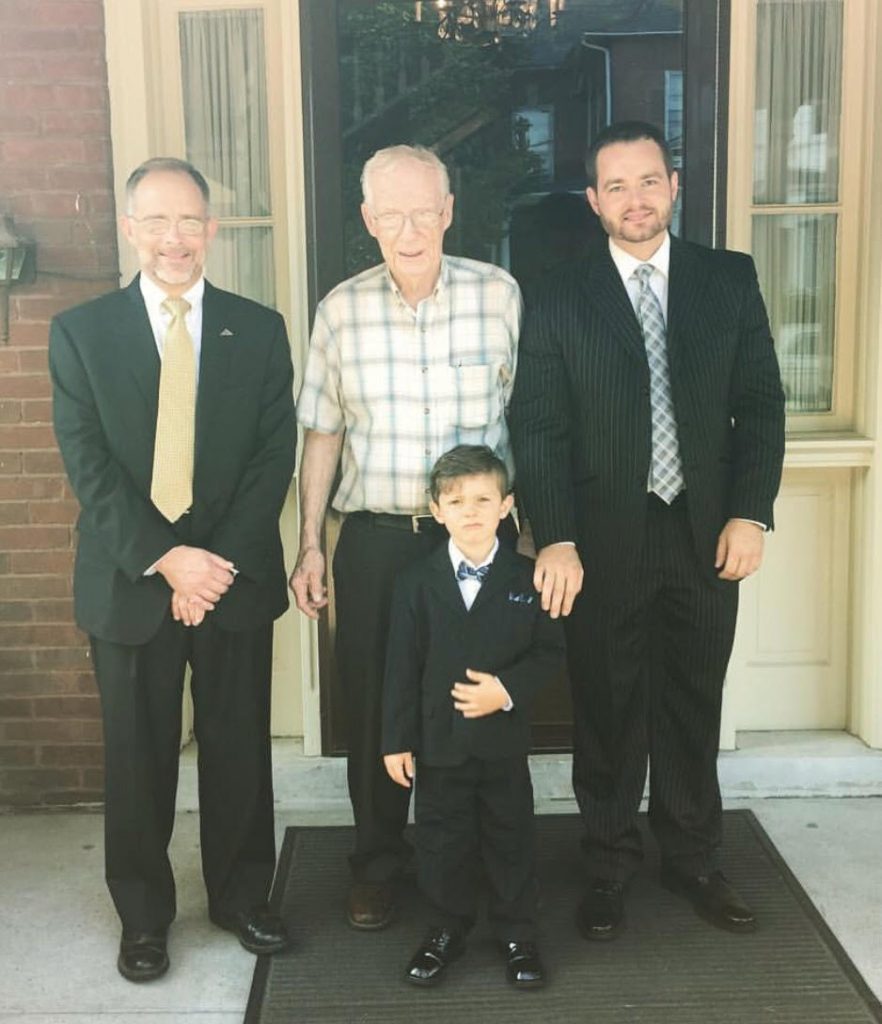 Bad Table Manner Teacher
It was passed down to me by my father, and down to him from his father.  When you work with death, you talk about death, even around dinner.  That's all fine and good if it stays in-house, but when Jeremiah goes on his first date and starts rattling off what his dad does for a living, it might hurt his chances for a second date.
More Cautious
"Remember to wear your bicycle helmet because I buried a kid that didn't!"
"No, that seat belt needs to be across your chest.  I don't want you to be launched through the windshield like Billy Johnson."
"There's a reason I want you to chew your food.  Because if you're ever eating alone and you choke, well …."
"Never underestimate the power of an angry beaver."
It's easier to switch off work 
You think it'd be the opposite.  I mean, going from wrestling a dead body onto an embalming table to wrestling your son an hour later is a little outside the norm..  For me, being around death helps me value every moment I get with Jeremiah.  Death makes me love his life.
Funeral Suits.  The children of funeral directors have funeral suits. 
Because we're not afraid to send our kids to funerals.  And we also want them to look sharp doing it.
Dead Bodies are No Big Thing
I don't remember the first time I saw a dead body, and neither will Jeremiah … because they've just been a natural part of our lives since as long as we can remember.
Dead Children are a Bigger Thing
Any death care worker has seen their share of the unspeakable.  It affects all of us.  Whenever we have to serve a family that lost a child, everyone at the funeral home is moody, on edge and generally not pleasant.  It's hard enough as is, but when you see YOUR child in the face of the little one in your prep room, it drives it home even deeper.  This is the stuff of literal nightmares.
LOVE YOUR ELDERS
It's probably because I model it to him.  If you work in the funeral business, you naturally work with people who are older.  As kids, we're taught to respect your elders.  As we age, that respect turns to love because the older they come, the better they are (for the most part).  Jeremiah sees my love (and respect) for the elderly and he mimics it.  I love that.
Spoiler Spoiler
If I've seen a movie or show before someone else, I usually make the spoiler joke that "everyone dies at the end" because I'm a funeral director it's a nice double entendre.  But, in Infinity Wars, that joke is only half true.  Whoops.  Sorry.
Don't you hate spoilers?  Working in the funeral business is one big spoiler because the dead love to remind you about the ending of your story.
Enter children with all their life, all their hope, trust, and carefree resilience.  All that, all that they are, has a way of spoiling the power of the spoiler.  Because some narratives are so good, you can thoroughly enjoy the story even when you know how it ends.  
Missing Events
Like every parent, we try our best to be at their sports games and stuff happens.  When we're on call, nothing is sacred, including time with the kids.
Pursue your dreams, kid and I'll celebrate your every step. 
We've all been hammered with these little truisms like, "live so you don't have regrets on your deathbed", and "live like you're dying", and, #YOLO.  For those of us who are close to death, truisms have been hammered home much deeper.
Often, though, we use those truisms for ourselves, and our dreams, and our careers, but the profound thing that death has taught me is that the best life I can live is when I'm celebrating someone else.  That someone else, for me, is Jeremiah.
*****
If you like my writing, consider buying my 2017 Nautilus Book Award Gold Winner, Confession of a Funeral Director (click the image to go to the Amazon page):