Validating my pain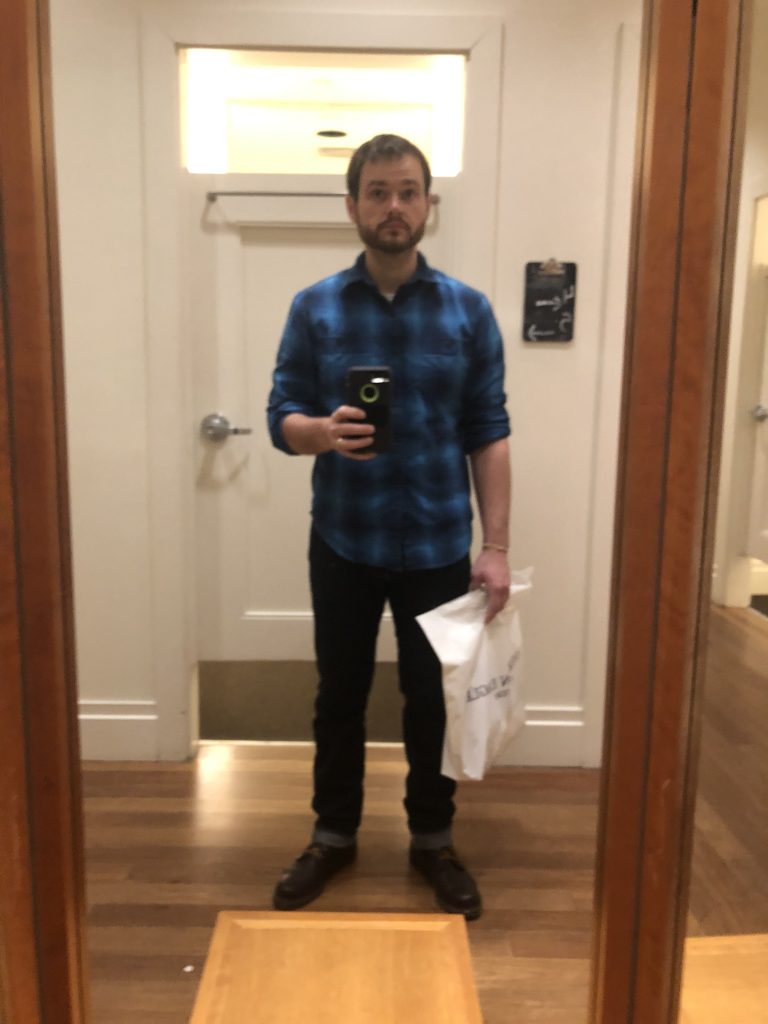 Anyone else have trouble validating their own pain and problems because "there's always people who have it worse?" 🙋🏻‍♂️
—
So, I'm riding shotgun with @nicwilde while she tries on new jeans at @express. Those of you who have walked through this valley know this particular challenge. I mean, I totally love my wife, even after the 36th pair of jeans we've appraised in the trifold mirror. And if I want something other than pure joy, I'm entitled to that feeling even if nearly one billion people in the world are undernourished.
—
Real talk. I actually love shopping with my wife because she's lovely and I love spending time with her. Also, it REALLY is hard for me to validate my pain and problems when I constantly see people in more pain than I am. Why do we compare ourselves? Maybe it's some evolutionary function that has us continually sizing up rivals? I don't know where it comes from, but I know for a fact that it is hardly ever helpful. Maybe it worked for our evolutionary ancestors, but it doesn't work for us anymore. It makes us jealous and unhappy and unsatisfied and mean and possessive and inhuman.
—
I'm starting to allow myself to validate my pain. I know there's people in more pain than me. Believe me, I know. And there's a bunch of cliche reasons why I'm taking care of me, like: "in an airplane, put your own mask on first" and "it's selfless to be selfish." And all those reasons are good. For me — right now— I'm validating my pain because I know I need to get better. I need to be a better husband, father and funeral director. And I think if I validate my pain, I can be better. Because if I validate my pain, I might be able to go another round of 36 jeans.