About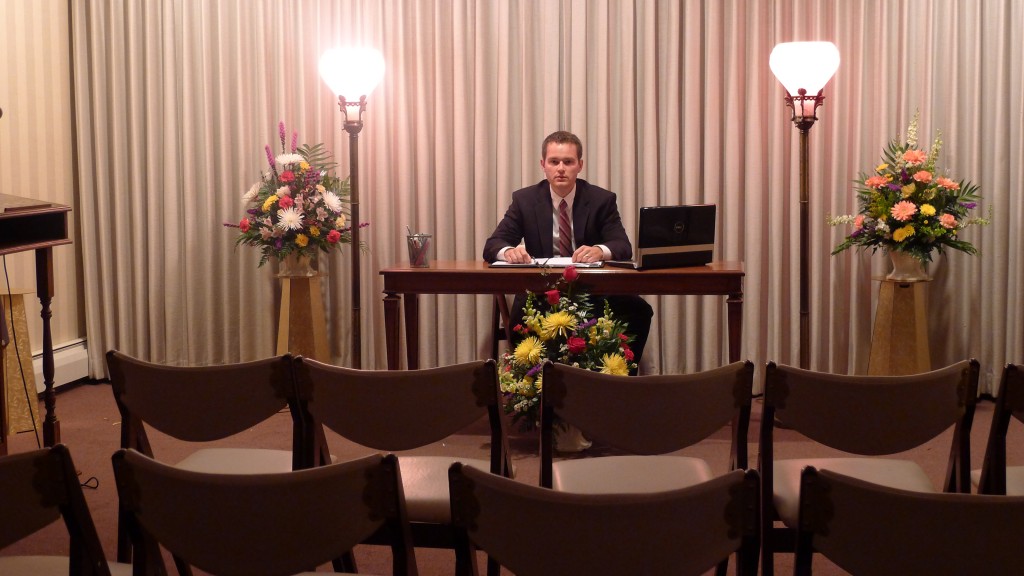 Throughout history the men and women who have prepared and buried the dead have been considered unclean.  Whether we've been ostracized, or given a lower stratus, or temporarily shunned.  If burying and handling the dead was an occupation in society, those who practiced it were the other.
With the advent of modern technology and a less superstitious view of death, undertakers have become less of the other.  Today, we exist normally in the world, saved as it were from being outcast by the advances in understanding that science has provided.
In some communities, we're even honored.  But this occupation doesn't come without a price.  After all, we work for Death itself and are afforded a perspective on life that few are able or willing to see.
In ancient Egypt, the embalmers were also considered diviners.  There's some logic to believing the workers of death have a greater sense of the divine. We are confronted with life's unanswerable questions as a matter of our occupation. What comes after death?  Is there a God?  What does God have to say about the limitations of life and the certainty of death?
Even today, there are many similarities between a pastor's work and a funeral director's work when it comes to how we deal with people.  And while I'm not a pastor, I hope that the perspective that the funeral business affords me can provide a unique perspective of one who both knows God and deals with Death.
And I hope that unique perspective can provide a forum for discussion that vacillates between life with God and death.
This blog is that forum … it's a middle space, for those who realize their thoughts are neither divine or dirt. This is a place for conversation, where we can create and mold each others ideas … and lives.  Welcome.  And please, join the conversation!
****
Here are some of the featured posts I've written:
Contemplating the Death of Jack at The Ooze.
Westboro Baptist and You at RELEVANT Magazine.
Why 99% of Pastors are Universalists at Funerals at Church Leaders.
Even Jesus Wept at RELEVANT Magazine (This post was the "most popular article" on RELEVANT.com in 2011).
5 Things Funeral Directors Wish Pastors Knew at Church Leaders
600,000 Dying Stories Aren't Being Told at Reject Apathy
12 Things My Father Taught Me about Being a Funeral Director at funeralOne.
How to Tell 50 Juvenile Sex Offenders about Jesus at Church Leaders
Here are some guest posts I've written:
Writing the Dark Chapters at Shawn Smucker's blog.
Denial, Viewing the Deceased and Being Born Again at Alise Wright's blog.
What Do You Have to Know to be Saved? at Rachel Held Evan's blog.
When Your Dream is Everyone Else's Nightmare at Shawn Smucker's blog.
Q & A with Caleb Wilde at Lisa Delay's blog.
Death, Trump Cards and Honesty at Kurt Willems' blog.
Caleb the Undercover, Undertaking Missionary at Jamie Wright's "Jamie The Very Worst Missionary."
Living at the Crossroads of Life and Death at Chad Thomas Johnston's blog.
The Unremembered at Joy Bennett's "Joy in this Journey."
Caleb Wilde, Funeral Director at Matt Appling's "The Church of No People."
This is How We Met: Caleb's Story at Leigh Kramer's blog.
How to Speak the Language of Grief at Leanne Penny's blog.
Ask a Funeral Director in Rachel Held Evans' "Ask a …" Series.
Why Life Insurance Really Matters in Erie Sense's Magazine.
TV Spots, Radio Interviews, etc., misc.
ABC's 20/20 Interview for Episode "True Confessions".
The Funeral Director and the Missiologist at "Second Half Christians."
Quotes in Themed Funerals Reflect Boomer Generation for the Philadelphia Inquirer.
Should Children go to Funerals? conversation at Huffington Post Live.
Academic
Annual Editions: Death, Dying and Bereavement 14th Ed., 10 Burdens and Coping Mechanisms of Funeral Directors
Also, I get my writing published in the local newspaper a couple times a week.  If you want to check out my work, click here!