The Day We Helped Out a Widow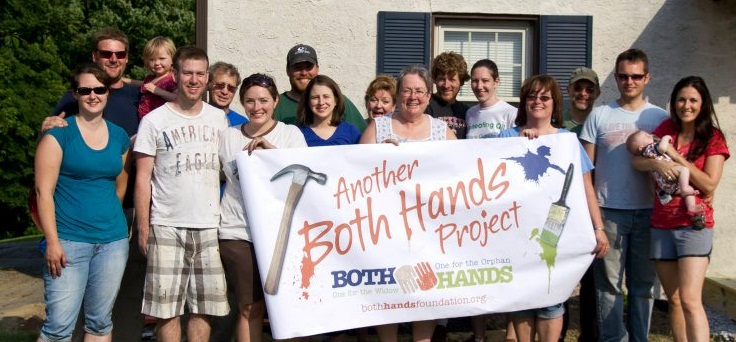 As many of you know, my wife and I are in the process of adopting our three and one half month old Jeremiah.  We were there on the day of his birth and have been with him ever since.
We have an open adoption with Jeremiah's birth mom and we love her immensely.
The process of adoption is incredibly beautiful, but it isn't cheap.  My sister Leah organized a fundraiser for us through "Both Hands".  Both Hands' purpose is to help people raise funds for orphans (adoptive children) while serving widows through home improvement projects.
A couple weeks ago, a team of our family and friends tackled a number of projects at Jane Rudewick's home.  My amazing friend, Andrew Hostetler, put countless hours into capturing the day on video and editing it down to an inspiring five minutes.
So, here's a full 10 hours of pure goodness concentrated down into five minutes of unadulterated smile inspiring footage: