"Will You Help Me Pick Up a Body?"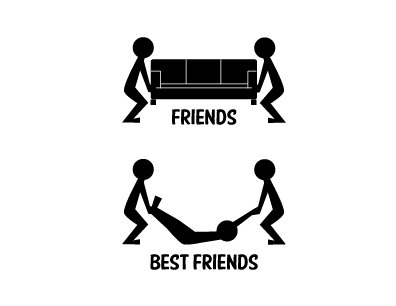 This is a question I've had to ask a few of my friends ever once upon a busy day at the funeral home.
House removals are different than hospital and nursing home removals.  "House calls" as we call them often involves obstacles (like stairs, furniture, dogs etc.) that one person cannot overcome alone.
While hospital and nursing home removals usually only require ONE person to make the removal, house calls require TWO (sometimes more depending on the place of death and the size of the deceased).
There's three of us at the funeral home who are capable of making house removals.  When one out of those three is on vacation, leaving two behind, things can get sticky.  Every once upon a busy day when we are picking up more bodies than our personnel can handle, I'll have to randomly call in some back up … which usually ends of being one of my buddies.
Last year I called two separate friends on two separate occasions.
When I called both of them, I gave them this line:
"Do you want to make $150 dollars for an hour's worth of work?"
"Sure!", they said.
And when I told them HOW that $150 was to be made, both were still willing.  After telling them what to wear, how the whole procedure would work and what they should expect, they both did a wonderful job.  In fact, on one occasion, we arrived at the home of the deceased and the family fed us pizza.  I paid my buddy $150 and he got free pizza too.  Good deal.
This past Friday I was in the too-many-calls-with-too-little-personnel situation.  Both of the friends I had called before were on vacation, so I called up another friend.
"Do you want to make $150 for an hours worth of work?"
"Sure", he said.  And then he asked, "Do I have to touch a dead body?"
"Yes.", I said.
"Then $150 isn't enough.  I don't want to touch a dead person.", he stated.
I totally understood his position, told him I'd hold this over him forever and was able to find someone else who was willing to touch the dead.
So, how much would I have to pay you to help me go on a house call?
*****
If you like my writing, consider buying my 2017 Nautilus Book Award Gold Winner, Confession of a Funeral Director (click the image to go to the Amazon page):