Posts tagged
Lancaster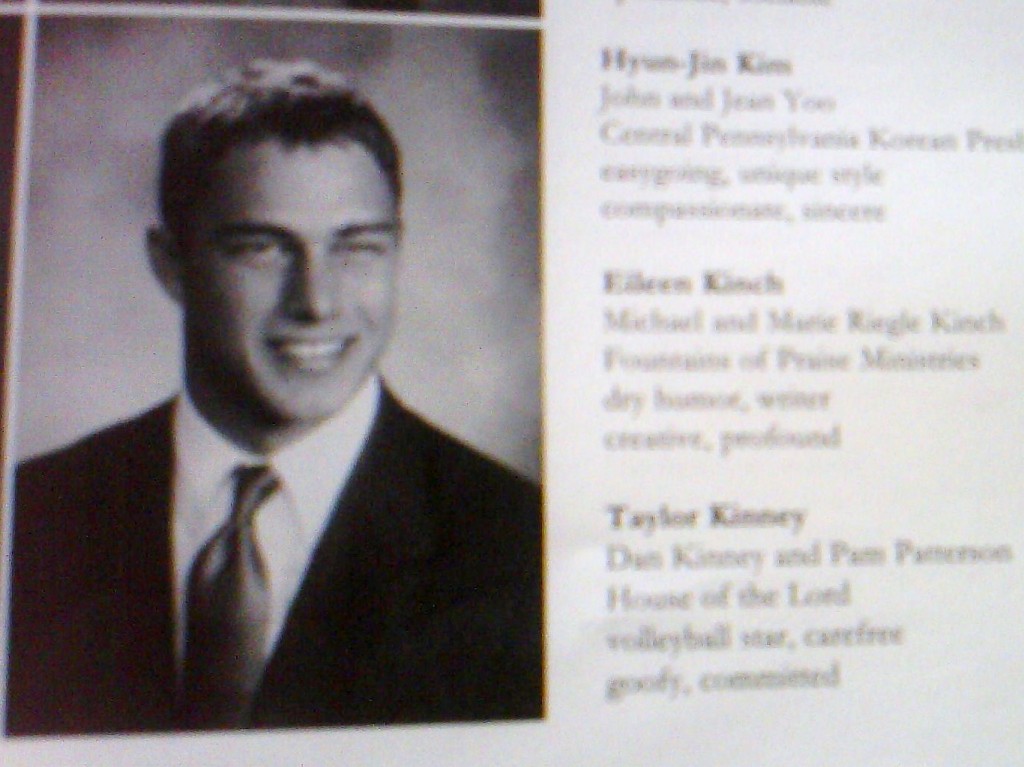 I went to high school with Taylor, although I doubt he remembers me.  We graduated from Lancaster Mennonite High School in the class of 2000 … although I don't think either of us came from a Mennonite background.
Since high school, he's been cast in a number of TV roles.
But, recently, his tabloid fame has gone in an upward trajectory since he was cast in Lady Gaga's "You and I" music video .
And, according to various sources Taylor is dating Lady Gaga … or rather, is dating the person behind Gaga, Stefani Joanne Angelina Germanotta.
I didn't know Taylor too well. We had a couple classes together and he beat me more than once in some badminton games (I have a picture of us hanging out somewhere in my storage boxes from high school), but otherwise we hung out in different groups.
So, how does a news tid bit like this make it on a blog about God, death, funerals, etc.?
Well, the two of them were recently in northern Lancaster County (about an hour from where I live) for the funeral of Taylor's grandmother.
Grief is a complicated thing.  And I can only imagine life, and death, are even more complicated when the celebrity factor is in the equation.
What really impresses me is Stefani's ability to support Taylor by coming to Lancaster without creating any commotion that would have disrupted the funeralization of Taylor's grandmother. It was a real gracious gesture on Stefani's part, and one that I think shows a significant respect and character.
I know the funeral director (Chad) that held the service for Taylor's grandmother.  I went to funeral school with Chad, and after talking with Chad on numerous occasions, we found out that he and Taylor often played golf together, and that their families were close, so, being that Chad and his family were close to the Kinney's,  I know Chad did a great job serving that family.
I pray that Taylor's able to find the peace and silence to think about his late grandmother and grieve her loss.