Caleb Wilde
(220 comments, 878 posts)
I'm a sixth generation funeral director. I have a grad degree in Missional Theology and a Certification in Thanatology.
And I like to read and write.
Connect with my writing and book plans by "liking" me on facebook. And keep tabs with my blog via subscription or twitter.
Posts by Caleb Wilde
There is a bunch of creative and weird things you can do with cremated remains.
You can join Timothy Leary and Star Trek creator Gene Roddenberry by having your cremains rocketed into space.  There is the wonderful memento mori option of making ground bone into an hourglass.  You can make your loved one's cremains into some fireworks, a diamond, or a glass sculpture.  Artists can create paintings of the deceased with traces of cremated ashes mixed into the paint.  And you can have ashes pressed into a vinyl record.
But perhaps this newest option to hit the market is the weirdest of them all:
You can have the ashes of your partner put into a dildo urn.  The dildo is called "21 Grams" and is created by Mark Sturkenboom.  The name is a nod to pseudoscientist Dr. Duncan MacDougall who measured the weight of six bodies before and after death and determined that each body lost approximately 21 grams postmortem, which he concluded was the weight of soul leaving the body.
In other words, with Sturkenboom's "21 Grams" you can still have a soul connection with your soul mate. It's also interesting to note that cremated remains are simply the ground bones of the deceased. So, yes, the term "getting boned" can now be taken literally.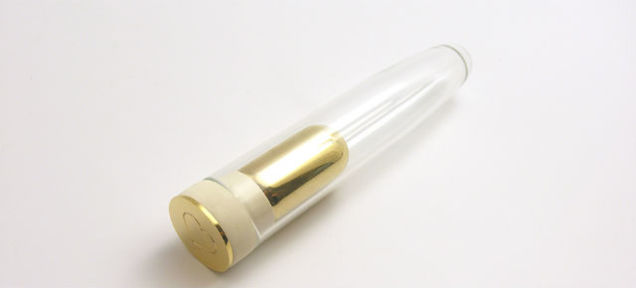 The dildo is enclosed in a case that has an iPod doc, speakers and an atomizer bulb so you can spray your deceased lover's perfume / cologne while creating a romantic atmosphere with your lover's favorite music.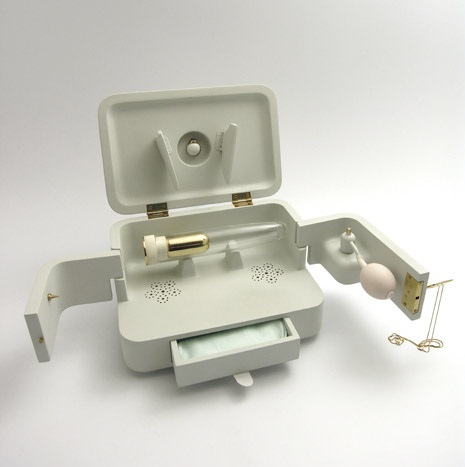 A large part of me wants to write this urn off as a fringe attempt to fuse mad art and the academic idea of eros and thanatos into a money making novelty item, but it seems the creator had a more empathetic motivation behind his creation.
21 Grams is a memory-box that allows a widow to go back to the intimate memories of a lost beloved one. After a passing, the missing of intimacy with that person is only one aspect of the pain and grieve. This forms the base for 21 Grams. The urn offers the possibility to conserve 21 grams of ashes of the deceased and displays an immortal desire. By bringing different nostalgic moments together like the scent of his perfume, 'their' music and reviving the moment he gave her her first ring, it opens a window to go back to moments of love and intimacy.She is able to have an intimate night with her sweetheart again.
Grief takes on many forms.  And I suppose there will be some select people whose grief takes the form of a dildo.  The obvious taboo of this urn will greatly limit its popular appeal, but there will be a few who have a yearning for an urning.
Ashes to ashes and dust to lust.
Caleb Wilde's RSS Feed