Caleb Wilde
(220 comments, 1091 posts)
I'm a sixth generation funeral director. I have a grad degree in Missional Theology and a Certification in Thanatology.
And I like to read and write.
Connect with my writing and book plans by "liking" me on facebook. And keep tabs with my blog via subscription or twitter.
Posts by Caleb Wilde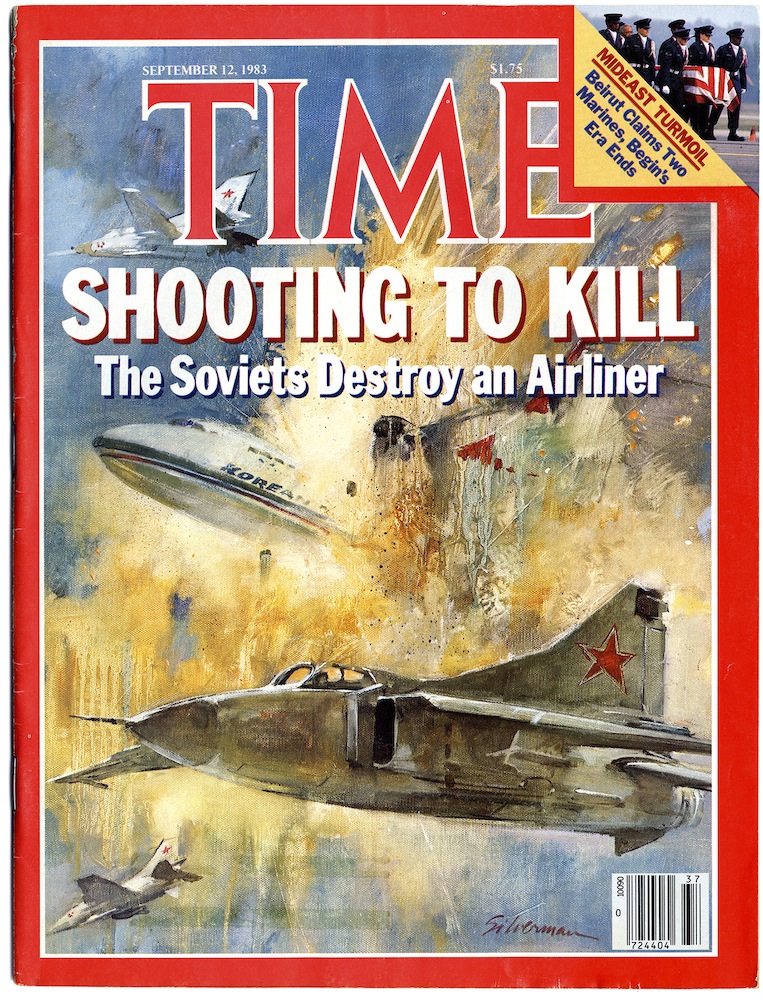 On September 1, 1983 at approximately 6:00 p.m. local time, a Soviet MiG jet launched two air-to-air missiles at Korean Air Lines Flight 007 (KAL 007). They dentoated 50 meters behind the Boeing 747 destroying the plane's hydraulic systems and damaging the tail. Twenty-eight minutes later the passenger jet crashed on Moneron Island in Japan killing all 269 people aboard*.

The Soviets claimed that the jet, which was on the second leg of a flight from New York to Seoul, was actually a spy plane having crossed over into Soviet territory twice before being shot down. In fact, due to a tragic pilot error, the auto-pilot was simply set incorrectly and the plane crossed into the territory without the crew's knowledge.

The attack on KAL 007 created an international uproar, and while the Soviet Union insisted that the plane was there to spy, President Ronald Reagan referred to the attack as a "crime against humanity." To make matters worse, the Soviets hindered U.S. search-and-rescue efforts. It wasn't until after the fall of Communism in 1991 that full records were made available and it was determined that KAL 007 was known to be a passenger plane and was, most likely, in international airspace when missiles were launched.

The order to destroy KAL 007 was given by General Anatoly Kornukov, who was the senior officer on Sakahlin Island. General Kornukov was himself ordered to bring down the aircraft once it was determined that it was not a civilian aircraft. Gen. Kornukov replied, "What civilian? [It] has flown over Kamchatka! It [came] from the ocean without identification. I am giving the order to attack if it crosses the State border." The pilot who fired the missiles that brought down KAL 007 later stated that he was never asked if the plane was a civilian aircraft, and even though he knew it was a Boeing 747 he never reported it.

General Kornukov was not reprimanded for his actions and it did no harm to his career. In fact, fifteen years after the tragedy General Kornukov was named the head of the Russian Air Force by then-president Boris Yeltsin. The U.S. government and survivor families were upset by the decision but General Kornukov remained in his post until he reached retirement age in 2002.

Anatoly Kornukov, who said "I will always be convinced that I gave the right order" when asked about the incident years later, died on July 1, 2014 at the age of 72.
Caleb Wilde's RSS Feed