Caleb Wilde
(220 comments, 668 posts)
I'm a sixth generation funeral director. I have a grad degree in Missional Theology and a Certification in Thanatology.
And I like to read and write.
Connect with my writing and book plans by "liking" me on facebook. And keep tabs with my blog via subscription or twitter.
Posts by Caleb Wilde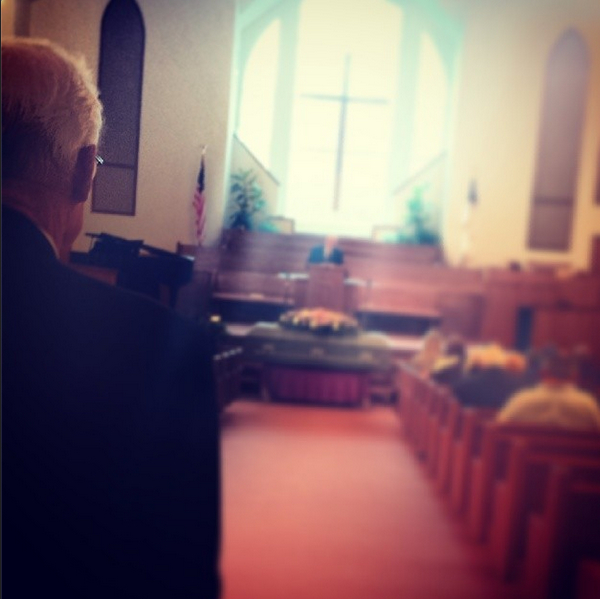 The phone rings.  "Wilde Funeral Home. Caleb speaking."
"Hello. Is Bud there?"
My grandfather's real name is Thaddeus, but most people call him "Bud" for good reason. Since almost every caller asks for Bud, I don't even know why I answer the phone. I'm just a middleman.
"Yes. May I ask who's calling?"
"This is Bob Johnson, from Brandywine Retirement Community. The doctors are giving me two days to live, and I want to see your grand pop before I die."
I was a little taken back.  "How is a man two days away from his death talking this coherently?" was might first thought.   I paused as the thought sunk in and eventually spit out, "Just a minute, let me get him for you."
I walked to the back room where I found my grandfather asleep on "his" chair. He always looks dead when he sleeps. I'm all too afraid that one day when I walk back there, I will find him unresponsive. Not this time. He woke up. I gave him a few minutes to gather himself, explained who was on the phone and why he was calling, and handed my grandfather the portable.
Mr. Johnson is just like most of the people my Pop-pop knows – a random acquaintance that my grandfather magically turned into a friend. I shouldn't say "magically" because it's an art really … an art that "Bud" has mastered. Wherever he goes, he makes friends. Mr. Johnson was no exception. They met at the Brandywine Retirement Community when my grandfather was visiting his widowed great aunt. She lived in the suite across the hall from Mr. Johnson about five years ago. Pop-pop's great aunt has since moved to the intensive care building, but Mr. Johnson never forgot "Bud."
The next day my grandfather fulfilled Mr. Johnson's last dying wish. When he got back, I asked, "How was that?"
"He looks good. Should last at least to New Years."
Pop-Pop was wrong. Two days later, at about 1 PM, on the eve of Christmas Eve, Mr. Johnson died.
The family called at 1 PM and they told us to wait because the hospice nurse was on her way to pronounce. We waited and waited until at 4 PM we called again to ask if they were ready for us to come pick him up.  Pop-Pop was anxious.
This time they said, "Oh, one of our family members is coming an hour away from Norristown. We want to wait for him."
But Pop-pop didn't want to wait at the funeral home, so we loaded the removal wagon and off we drove to Brandywine Retirement. When we arrived, we found that the staff had draped black linen across the doorway of the residential suite located on the third floor. A sign scribed in shaky handwriting hung underneath the black linen: "Dad died. Come on in if you want to view him."
Word must have spread fast around the other suites because it seemed like everybody was there. The family just decided to have an impromptu viewing (Mr. Johnson was getting cremated).
The room stunk of cancer. That humid, thick grainy stench of cancer death. Mr. Johnson's wife was sitting in the kitchen getting her hair done (she had dementia, though we didn't know it at the time). The woman cutting Mrs. Johnson's hair looked at us and asked bluntly, "Who are you?"
My grandfather answered. "We're the Wilde Boys."
"Oh," she replied. "I don't know you but had some of you in my time."
I laughed.
"How's that spelled?" she asked.
I asked her if she knew of Oscar Wilde, which she did. I told her we spell our name like that.
"Well, are you related to Oscar?"
I shrugged, making a mental note that I should probably find out.
For the next two hours we watched this makeshift viewing. My grandfather kept everybody entertained, hugging those he knew and those he didn't know, acting the way he always does in planned funerals. Even though today was an unplanned funeral, he comforted the grieving. He was unpaid, it was unplanned, and yet nobody went unloved.
Community is essential. It's not an optional feature to the human setup. Community is ingrained in the core of who you are. And we find this nowhere more apparent than during death. My Grandfather's own nature combined with his nearly 70 years of death exposure have made him into a special person, a person who has a knack for turning strangers into family. A person I'm privileged to call "Pop-Pop".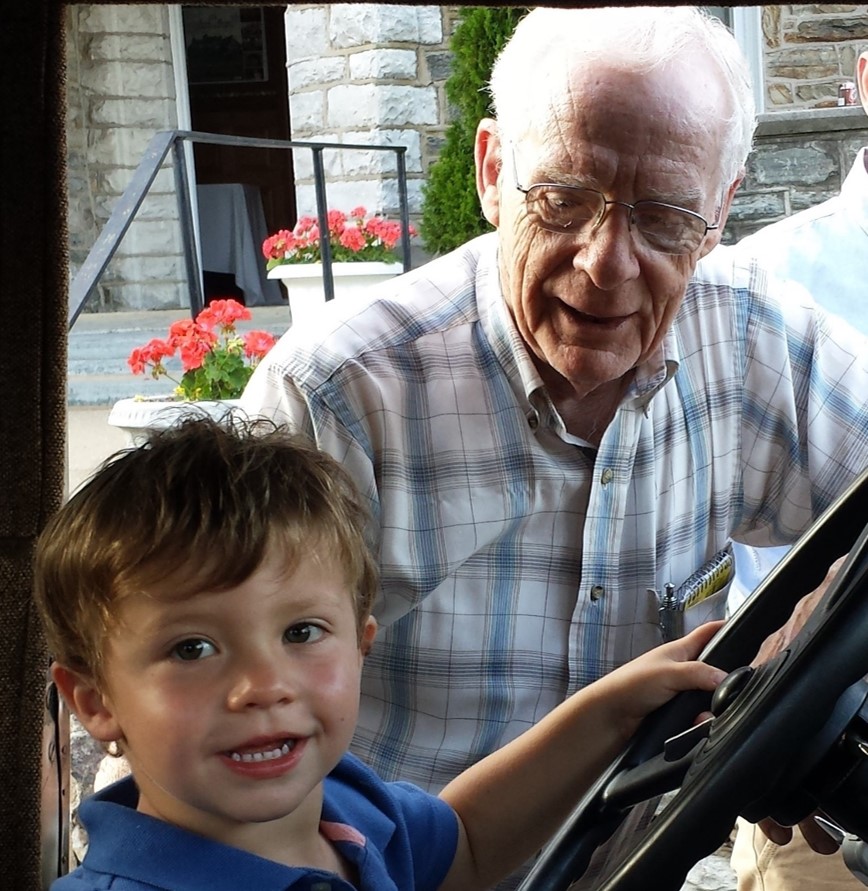 Caleb Wilde's RSS Feed