Going Out Like a Boss: Eight Things You Need for an Very Expensive Funeral
As a preface, let me say that I don't believe a funeral should ever strap a family economically.  I believe that honoring the deceased has very little to do with a costly funeral.  And I also believe that frugality is a wonderful practice when it comes to death and death care.
But, IF you wanted to go out like a boss, here's eight things you might need.
1.  You'll need to buy a grave plot at Woodlawn Cemetery, Bronx, N.Y. 
Basic burial plots cost $4,800.  Mausoleum crypts cost up to $1.5 million.
2.  The Golden Casket
This beautiful piece of artwork costs around 40K.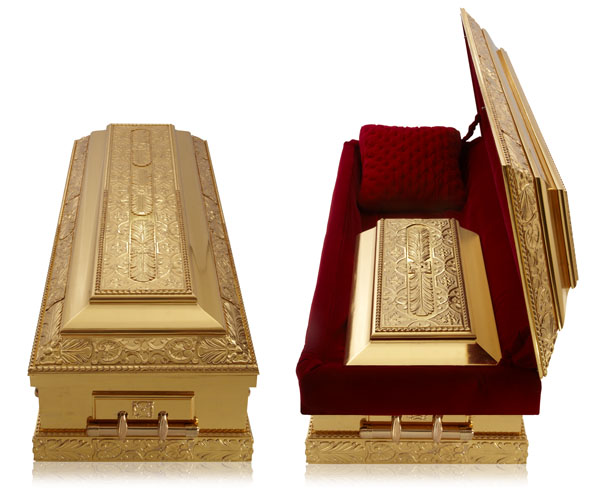 3.  You'll need to be famous.
Most of the cost of the world's REALLY expensive funerals goes towards logistics.
For instance, Whitney Houston's funeral reportedly cost the singer's hometown $187,000 in police overtime.  Pope John Paul II's funeral had four kings, five queens, 70 presidents and prime ministers and 14 leaders of other religions attending; it's estimated that the security, organization, etc. cost roughly 10 million.
4.  Russian Embalmers
Kim Jong-Il was the Supreme Leader of North Korea from 1994 to 2011.  When he died, North Korea paid Russian embalmers nearly one million dollars to embalm the Supreme Leader's body.  I can't imagine what a one million embalming job would look like.
5.  This must be your hearse (The Rolls Royce Phantom Hearse)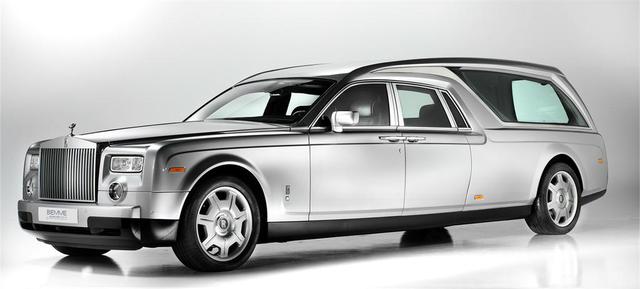 6.  You will need the Juliet Rose flower.
Via The Richest
Making its debut in 2006 at the Chelsea Flower Show, the Juliet Rose took the world by storm by its elegance and beauty. It took David Austin 15 long years to create this beautiful flower. The Juliet Rose is also known as the £3 million rose, which is equivalent to approximately $15.8 million.
7.  Build an Egyptian Pyramid Tomb.
It's considered nearly impossible for us — even with our modern construction equipment — to build one of the famous Egyptian pyramids / tombs.  But, if it were possible, it would be at an estimated cost of nearly five billion dollars.  Comparatively, the new One World Trade Center in New York cost an estimated four billion dollars.
8.  Be Ronald Reagan.  
Although it's not a funeral cost per se, it is a cost caused by Ronald's death.  Here's the figure from The Richest:
During the United States' official Day of Mourning, stock markets closed, federal workers were given the day off and media outlets focused on nothing but the funeral services. And while a Day of Mourning is standard practice for the death of a president, when Functional Ambivalent crunched the numbers, the $400,000,000 tax payer bill for a federal vacation day sent heads spinning. If you add to that amount the estimated costs for state services, security and cost to networks, some speculate that the total expenses related to Reagan's funeral may have reached as high as $800 million or even $1 billion.