Couples that Died Together: Five Stories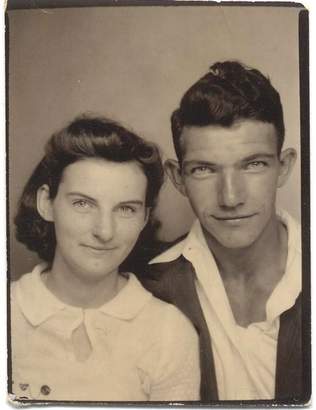 Kenny and Helen Felumlee were introduced when they were teenagers – by Kenny's ex-girlfried. After dating for two years, the couple decided to get married. Immediately. Even though Kenny was only two days shy of his 21st birthday – the legal age for men in Ohio at the time – the pair drove to Kentucky to elope. They married on February 20, 1944, and spent the next 70 years together.

According to their children Kenny and Helen never spent a night apart even preferring to share a bunk bed rather than sleeping in separate beds on a trip. When Kenny became too ill to sleep in the bedroom, Helen slept on the floor nearby so they could stay together.

Helen Felumlee died on April 12, 2014 at the age of 92. Kenny Felumlee died 15 hours later on April 13, 2014 at the age of 93.

Sources: Zanesville Times Recorder and ABC News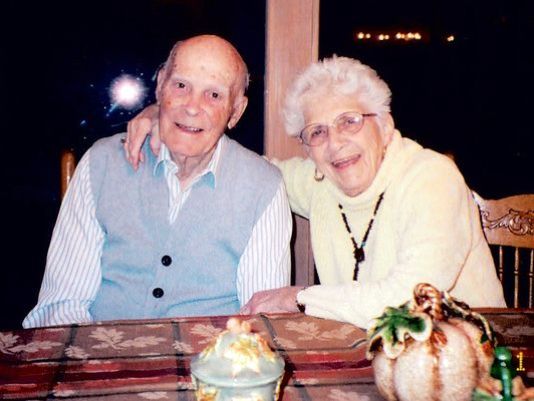 CINCINNATI — When Helen Auer died on Wednesday, she was sitting in her chair. Her husband of 73 years came into the room and knew right away. Joe leaned over, gave her a kiss goodbye, and whispered in her ear: "Helen, call me home."

Just 28 hours later, Helen did. Joe Auer died at the age of 100. His children figured he could manage one night without her, but not two. Wednesday they will have a funeral mass in front of the same altar where they were married in 1941.  Married for 73 years, Joe and Helen Auer, of East Price Hill, died just 28 hours apart(

Said the daughter, "This marriage was a love story, but it was a real-life love story. Joe and Helen's marriage survived because they loved each other and because they worked at their marriage and they shared a devout faith."

To read more, click HERE.